Brown Trout Fishing in Ny
In the spring, Brown Trout are cruising the shoreline of Lake Ontario, feeding heavily on bait fish. This gives us prime opportunity to catch them close to shore, as the bait is looking for warming waters. The state record for Brown trout was caught mid-spring trolling bait sticks close to shore and weighed in at over 30 pounds. As the water warms into summer we move off shore using downriggers to get to the colder and deeper waters where the Browns are hovering around the thermocline.
When the weather turns cooler outside and the days begin to shorten Brown trout start there fall migration to spawn. The streams and rivers are already filled with spawning salmon. As the salmon begin to fade the browns are just beginning. From the last week of October through out November is the prime time to catch the fully colored spawning Browns. Fly fishing or bait fishing can both produce good catches of these giant trout. From the Salmon River we can sometimes travel out towards Oswego and Oak Orchards if necessary to find the best runs from week to week.
Check out our articles page for great articles on Brown Trout fishing.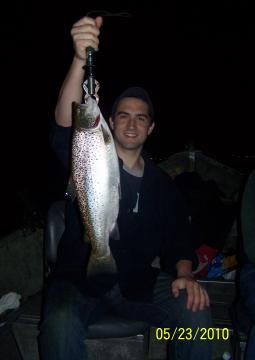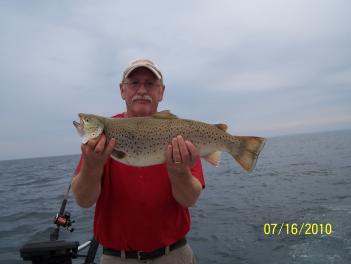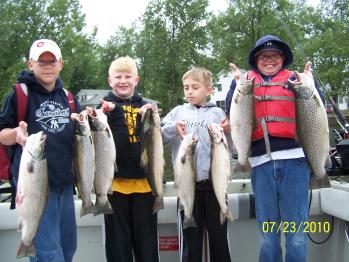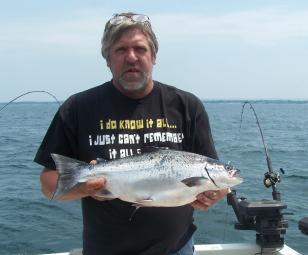 Please feel free to give us a call for more information on how to book a trip. (315) 298-4530
Shane and Jackie Thomas